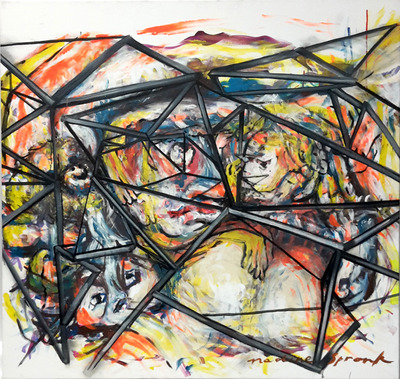 Even overleggen?
Heb je een vraag of wil je vrijblijvend advies?
kunstenaar:

techniek:

grootte (b x h):

105 cm x 100 cm

materiaal:

ondergrond:

uitvoering:

beschikbaarheid:

uitleen en verkoop

verkoopprijs:

€ 650

huurprijs:

€ 20
Oh Romeo, My Romeo Where did you suddenly go. My body is slowly adapting to snow.. For we all know We only believe What a silly mind creates A cruel joke, every time it reappears. I know better now, why still not? ..or knowing. Everything comes back again so play and turn all paths in unknown directions. And make the adventure lead you ways above the comprehensive. The reason will never be completely transparent. It moves besides me, like a dynamic Lady. Nadine Spronk nov 2017
Dit werk reserveren, kopen of huren?